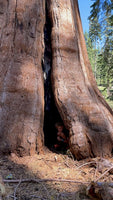 Fall Equinox Gathering
Friday, September 22nd, 6:30 - 8:30pm
An in-person circle to honor the Fall Equinox. This evening will include guided visualization and meditation to honor the sacred stillness of our season change, a drumming shamanic journey, sharing, and tea. Fall is a potent time to gather.
Register Here
Shamanism and Shamanic Journey Sessions
My name is Shannon Hopkins. I offer shamanic journey sessions, intuitive counseling, shamanic journey classes, and team building workshops out of my office in Walnut Creek, California. I am here to build bridges between the seen and the unseen worlds. All of life is waiting to communicate with you and my work is opening those channels. When we feel connected to everything around us we can relax into our innate sense of love, belonging and support.
Shamanic Journeys and Workshops
Shamanic Journey Testimonials
The incredible depth of intuition Shannon brings to her sessions helped me to create powerful shifts in my agreements with others and my experience of myself. Powerful, loving work.

Brian S. Walnut Creek, CA
Shannon nurtured my inner journey while guiding my visualizations to reveal truths and tools that I could use later. And all this while getting the most amazing intuitive and healing massage I have ever had.


Gabrielle S. Santa Barbara, CA
Shamanic journeys and rituals with Shannon have left me
feeling incredibly inspired, grounded, and happy. I am grateful for the profound effect this work is having on my life.

Denise S. Berkeley, CA
Add customer reviews and testimonials to showcase your store's happy customers.

Author's name
About Blessingways
Shannon Hopkins builds bridges between the seen and unseen world. She offers shamanic journey sessions, intuitive healing, rituals and rites of passage in Walnut Creek, CA and the Bay Area as well as through video shamanic journey sessions and phone sessions to anywhere in the world. She also facilitates Corporate Team Building workshops in San Francisco Bay Area.
She offers individual sessions and shamanic journey workshops for groups in Walnut Creek, Lafayette, Moraga, Orinda, Pleasant Hill, Concord, Oakland, Berkeley, Alameda, Albany, and San Francisco, CA as well as many other Bay Area cities.
Blessingways studio: 2363 Boulevard Circle, Suite 105A Walnut Creek, CA 94595