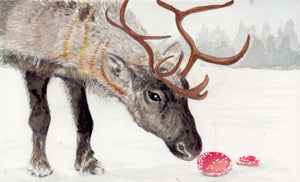 Shamanic Journey Workshops
Experience the art of shamanic journey in a potent small group setting. We share our collective wisdom in these circles as shamanic work is for the benefit of the community.You'll learn about shamanism, take your own shamanic journey, and uncover ways to interpret the information you receive. Each workshop is based on a theme of awakening and growing.
Shamanism, the most ancient spiritual system known to humankind, is an earth-based spirituality that centers on all things being connected and having their own spirit and energy.  A shamanic journey is a central feature of Shamanism where through ritual and drumming, one travels into an altered reality or the "spirit-world" for the purpose of gaining information, wisdom, and healing. In this modern age we can be our own shamans as we meet spirit guides in a safe, conscious, and inspiring journey. It is a wonderfully imaginative way to come into connection with your own deep knowledge.